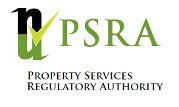 Sale, Purchase, Rental and Valuation of Property
If you are considering selling, purchasing or renting we would be delighted to speak with you. We also provide a multitude of valuation services. As experienced valuers and property negotiators we will provide you with honest advice and excellent service to assist you in carrying out your property transaction. We pride ourselves in our attention to detail, established integrity and customer care that will not be surpassed.
€ 22,500
130680 sq. ft.
Property Overview For sale by Arthur & Lees Auctioneers via the iamsold Bidding Platform We are delighted to present 3 Acres (1.19 Hectares) of Land at Clohanbeg, Cree, Co. Clare. This Land has ...
We Can Take Care Of All Your Property Needs